DieBuchSuche - die Suchmaschine für alle Bücher.
Alle Bücher für 9781742736983 - jedes Angebot vergleichen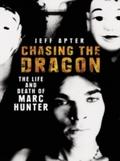 ISBN:
9781742736983 (?) bzw. 174273698X
, in Deutsch, Hardie Grant Books, neu
Von Händler/Antiquariat
Chasing the Dragon: After bursting on to the Australian music scene in 1975, Dragon fast developed a reputation for both hard rocking and hard living. As the highly visible and charismatic lead singer, Marc Hunter was the voice behind such timeless hits as `April Sun in Cuba`, `Are You Old Enough ` and `Rain`. Yet Hunter was also a maverick whose destructive genius and serious heroin addiction led to a turbulent relationship with his bandmates, including older brother Todd. His fast living contributed to his early death, aged just 44. This intimate and revealing portrait is the first biography of one of the original hard men of Australia rock. It has been written with full co-operation of Marc`s mother Voi and his brother and former bandmate Todd, as well contributions from many high-profile Australian music personalities such as James Reyne, John Paul Young, Kate Fitzpatrick, Richard Clapton, Don Walker, Kevin Borich, Tommy Emmanuel and Robert Forster. Ebook
Bestellnummer des Händlers: 9781742736983
Bestellnummer bei der Plattform Rheinberg-Buch.de: 18889_229626_9781742736983
Daten vom 06.07.2016 09:46h
ISBN
(andere Schreibweisen): 1-74273-698-X, 978-1-74273-698-3
9781742736983
Finden Sie alle lieferbaren Bücher zur ISBN-Nummer 9781742736983 einfach und schnell und können die Preise vergleichen und sofort bestellen.
Lieferbare Raritäten, Sonderausgaben, Restposten und gebrauchte Bücher sowie antiquarische Bücher des Titels "Chasing the Dragon" von Jeff Apter werden vollständig erfasst.
kinderproktologie oliver kloeters